This little weekend trip fell on my one year anniversary of being diagnosed with fibromyalgia. It was a diagnosis that I was not honestly expecting when we were looking at options like lupus, and rheumatoid arthritis. And while the doctor said it was likely only a component of the issue, I had a hard time feeling anything at all. In the back of my mind, I thought about the years before, of trying and testing half a dozen doctors, of being not taken seriously, of all the blood I gave, all the tests I took... All of that for only fibromyalgia? 
But, I had been suffering for a few years, and this was the first real diagnosis I received. So I took to the internet, I found the support groups, and all around, I was fine. At first. Until I read more and more.
This was a group of, mostly women, who were facing divorce, facing years in bed. These were women that were crying, they were in pain. They had to see a therapist just to speak to someone about their diagnosis. That's when it really hit me. This diagnosis is going to permanently shape the way I live my life. 
And I finally broke down. I spent years imagining travel and adventure for myself. My chosen career path was high energy; it happened within seconds. I wanted to be a National Geographic photojournalist. I wanted to be the someone swimming in the ocean, taking pictures of the dolphins. Every part of my life was going to directly change in front of my eyes with one diagnosis. I took to the group, the first thing I posted was a tearful "I've always dreamed of traveling, but this is my life now."
It's a weird feeling to be 21 and have your own doctor take pity on you. I don't let myself get down so easily like that anymore. In 2018, my New Year's Resolution, my personal goals, all involve traveling in some way. I will make adjustments for my pain, but I am not giving my life away. So, I got out of town. It was a simple trip, but the results have sparked a fire in me. And I can't wait to show you all the places that I get to go, not in spite of my illness, but because it was part of my resolve. Because it turned me from a dreamer into someone who will take action.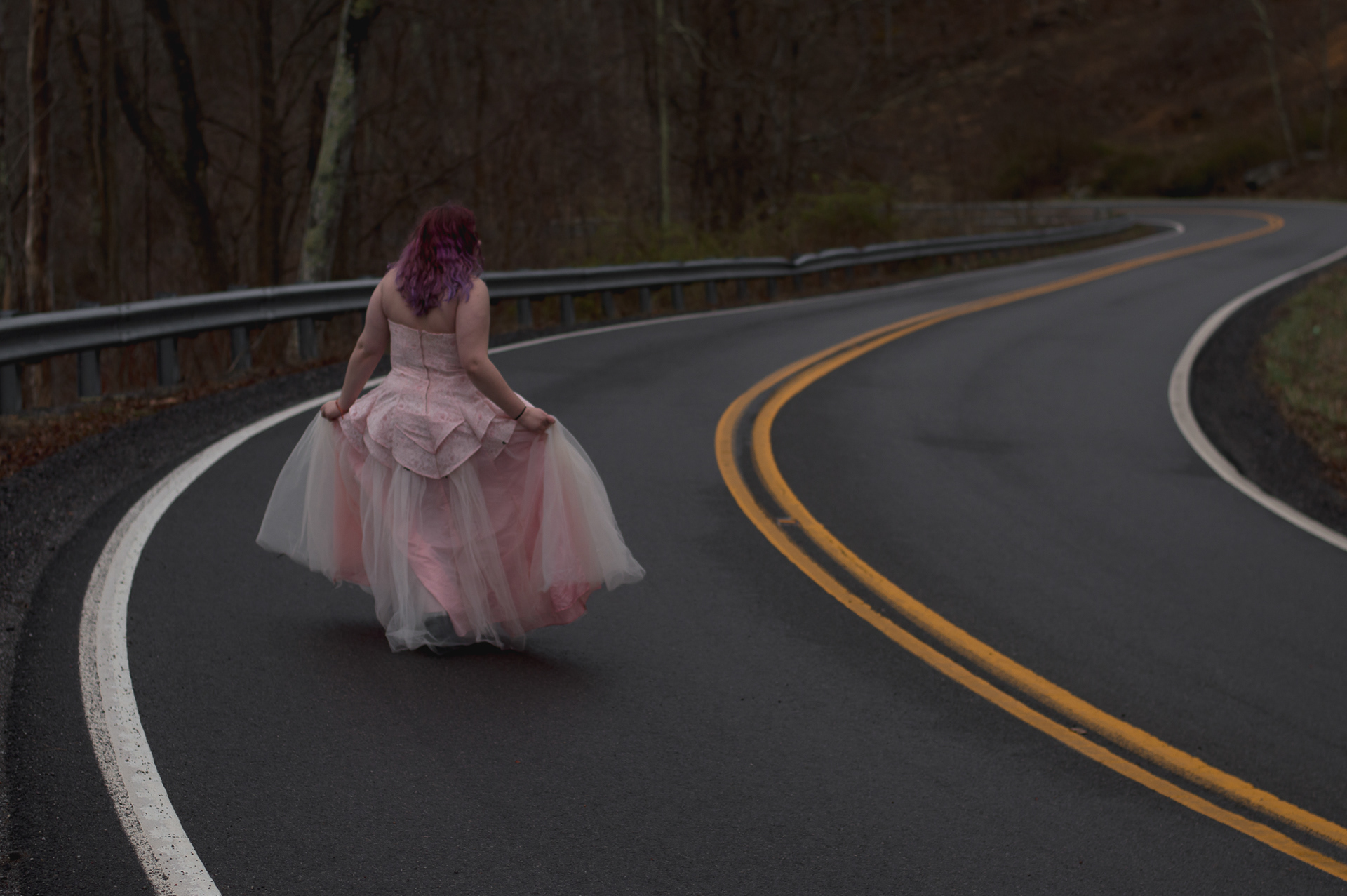 Wytheville, Virginia is really close to the West Virginia border, and one of the best places to get a view of the mountains you travel through if you ever drive the West Virginia turnpike into Virginia. Big Walker Lookout boasts a beautiful view of the mountain range, including one that we all tunnel underneath on our journey. The road to Big Walker Lookout provides endless scenic opportunities, and in the rain, I decided to stop by the road, and just take it all in.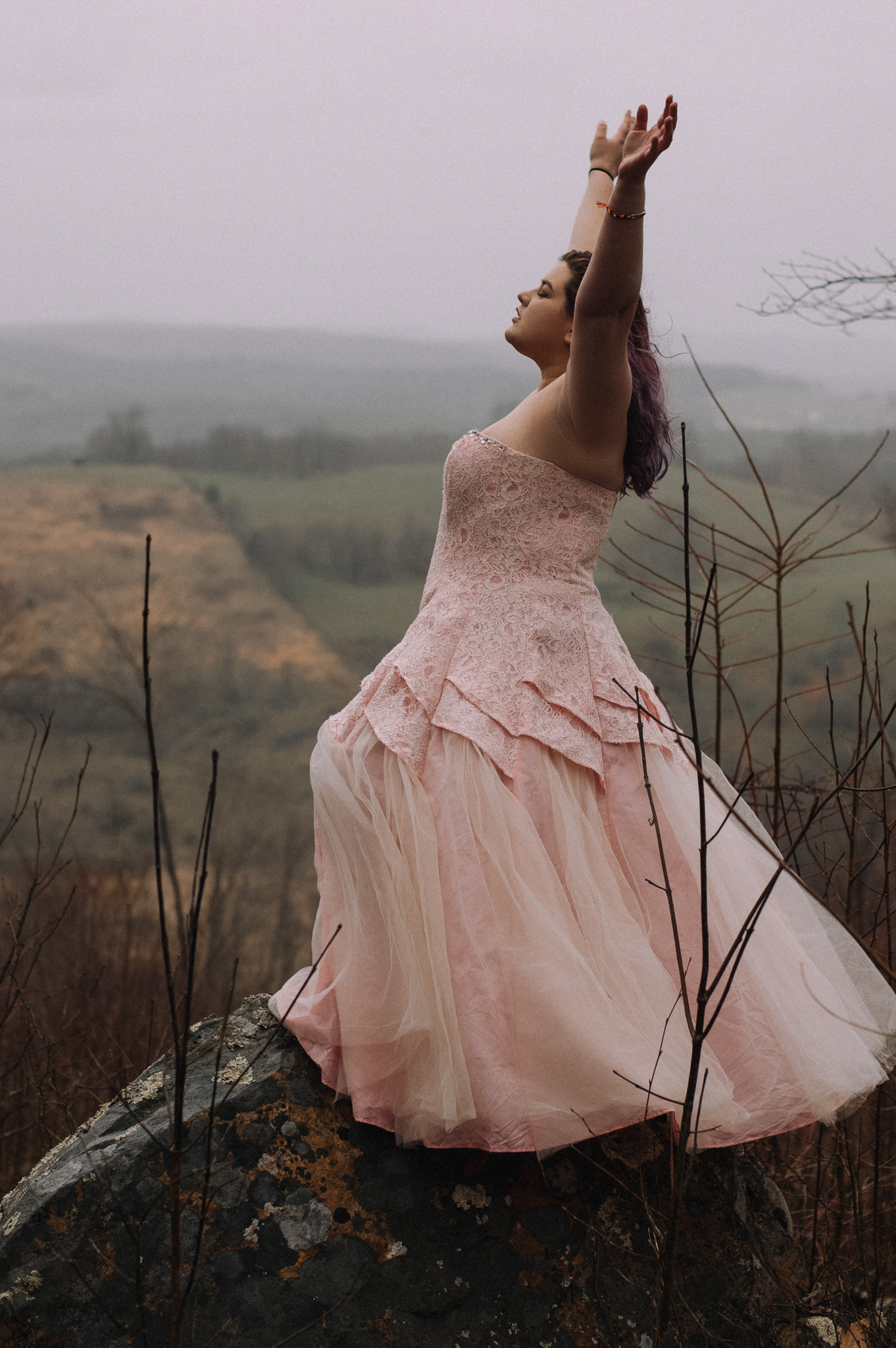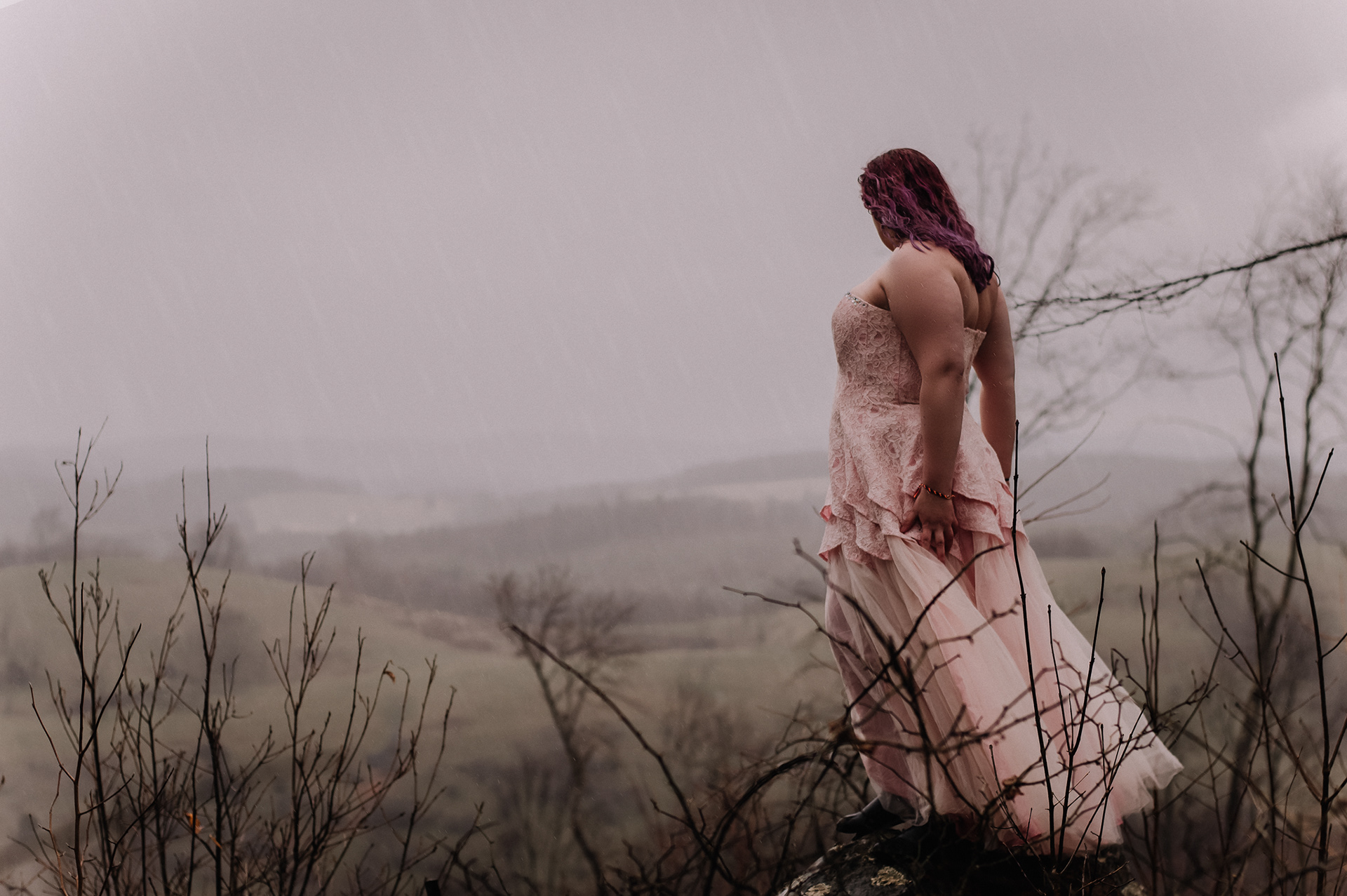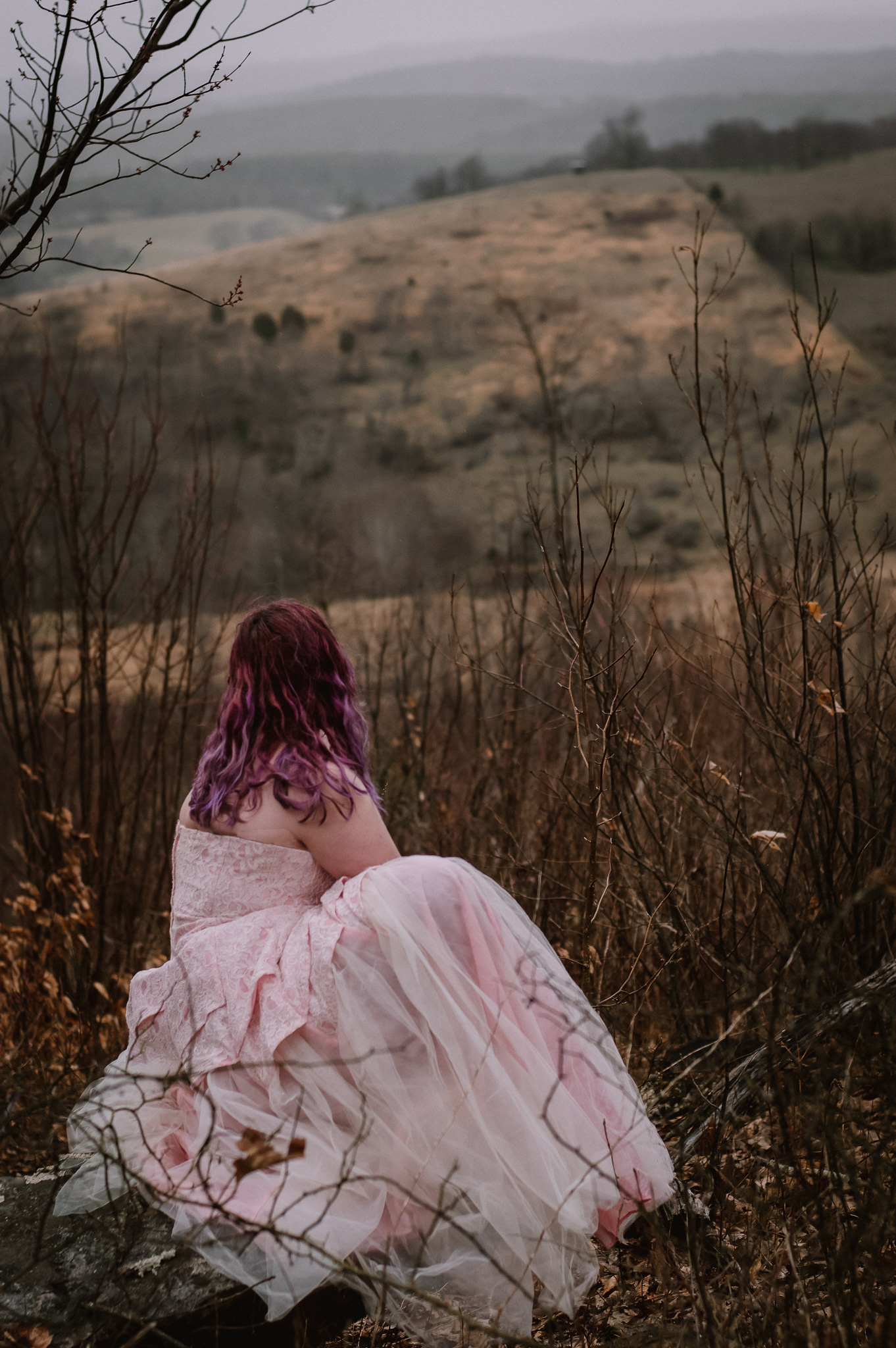 It was truly one of the mot healing experience I could have had. I'm so thankful that we had wind, rain, snow, and sun. It was a beautiful way to feel all of the journeys it could be in just one go.
An even more amazing sight we found was a tiny sign that said "Virginia City, VA". I've looked it up, and truly, I've been unable to find any information on what the place used to be. All I can tell you is that it was beautiful, it was abandoned, and it felt spiritual to be there.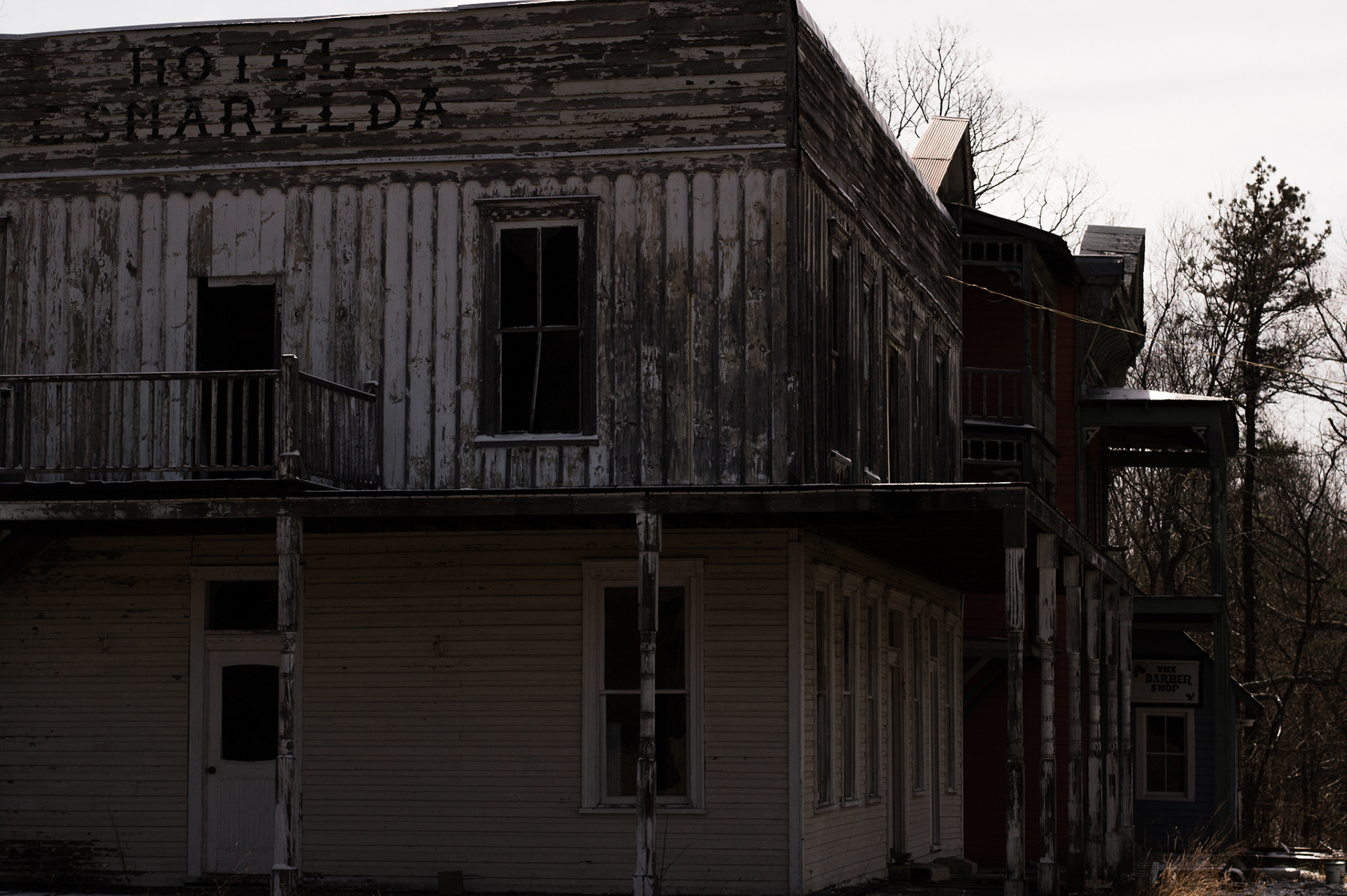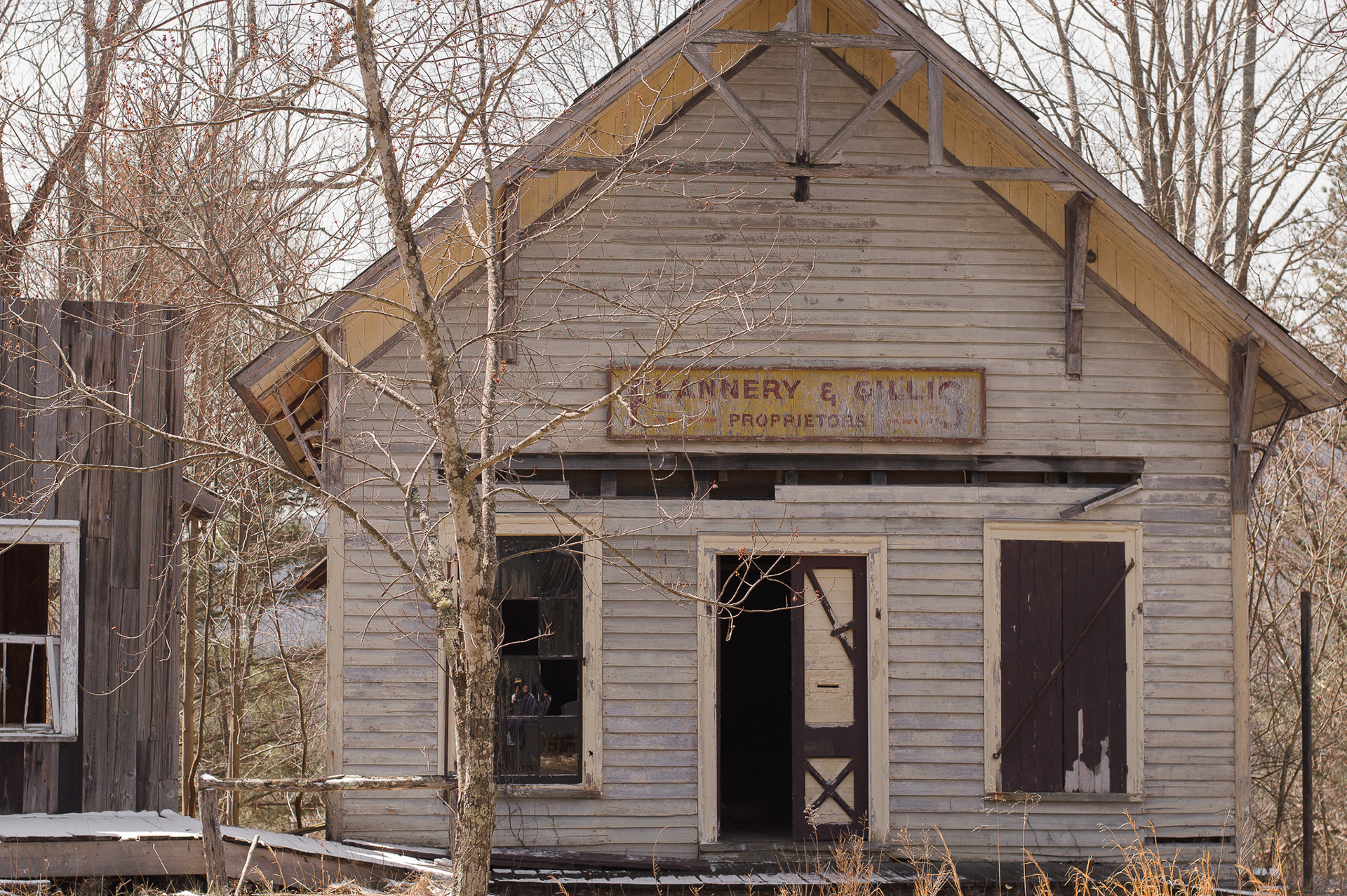 It was just an abandoned coal mining town. I'm not well versed enough in history to say when it was thriving, but it had been abandoned for quite some time. It looked as if it had been converted into a tourist attraction, and then the tourist attraction had been abandoned as well. Either way, it was a rare and amazing find on the route to Big Walker Lookout.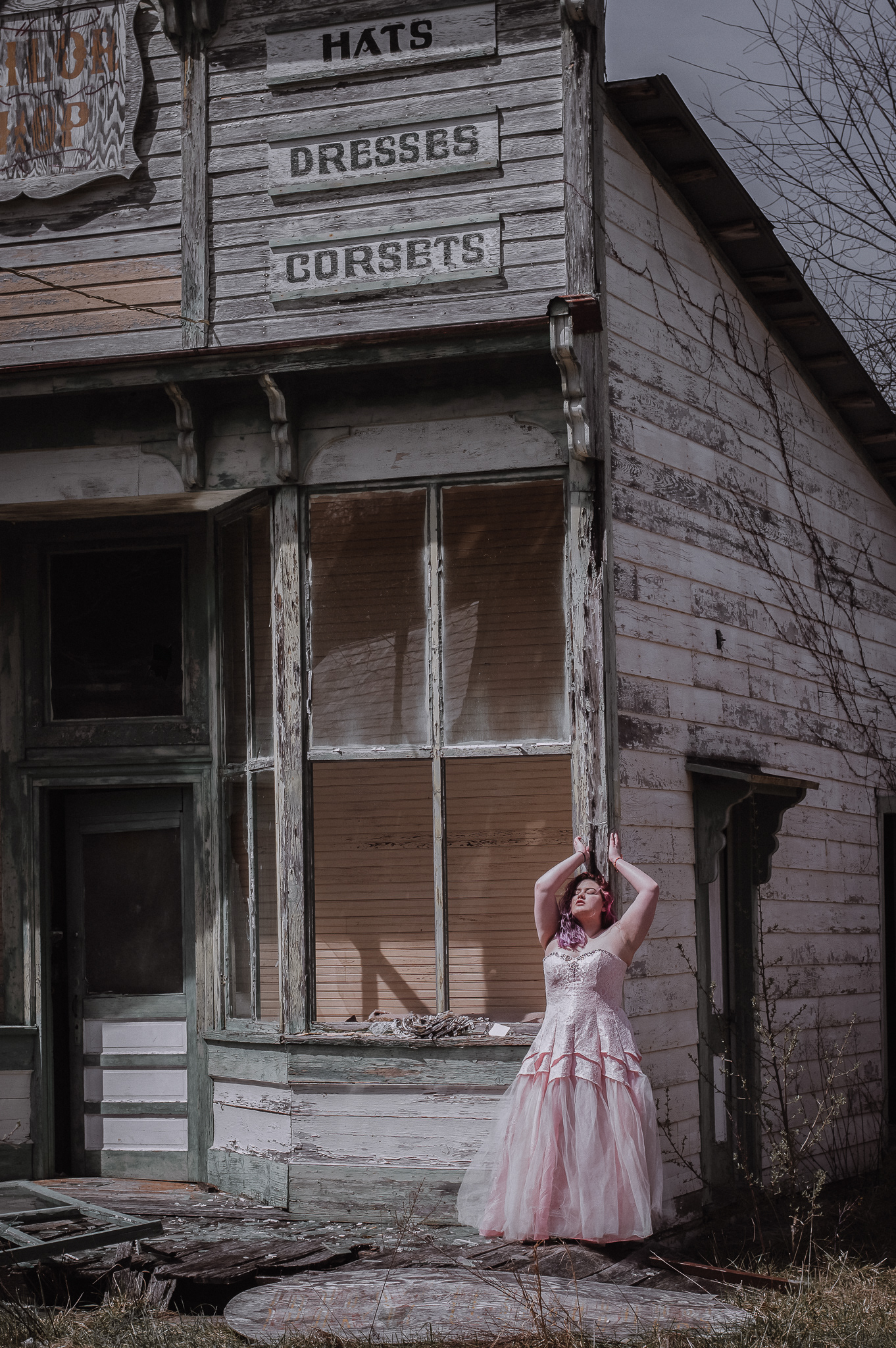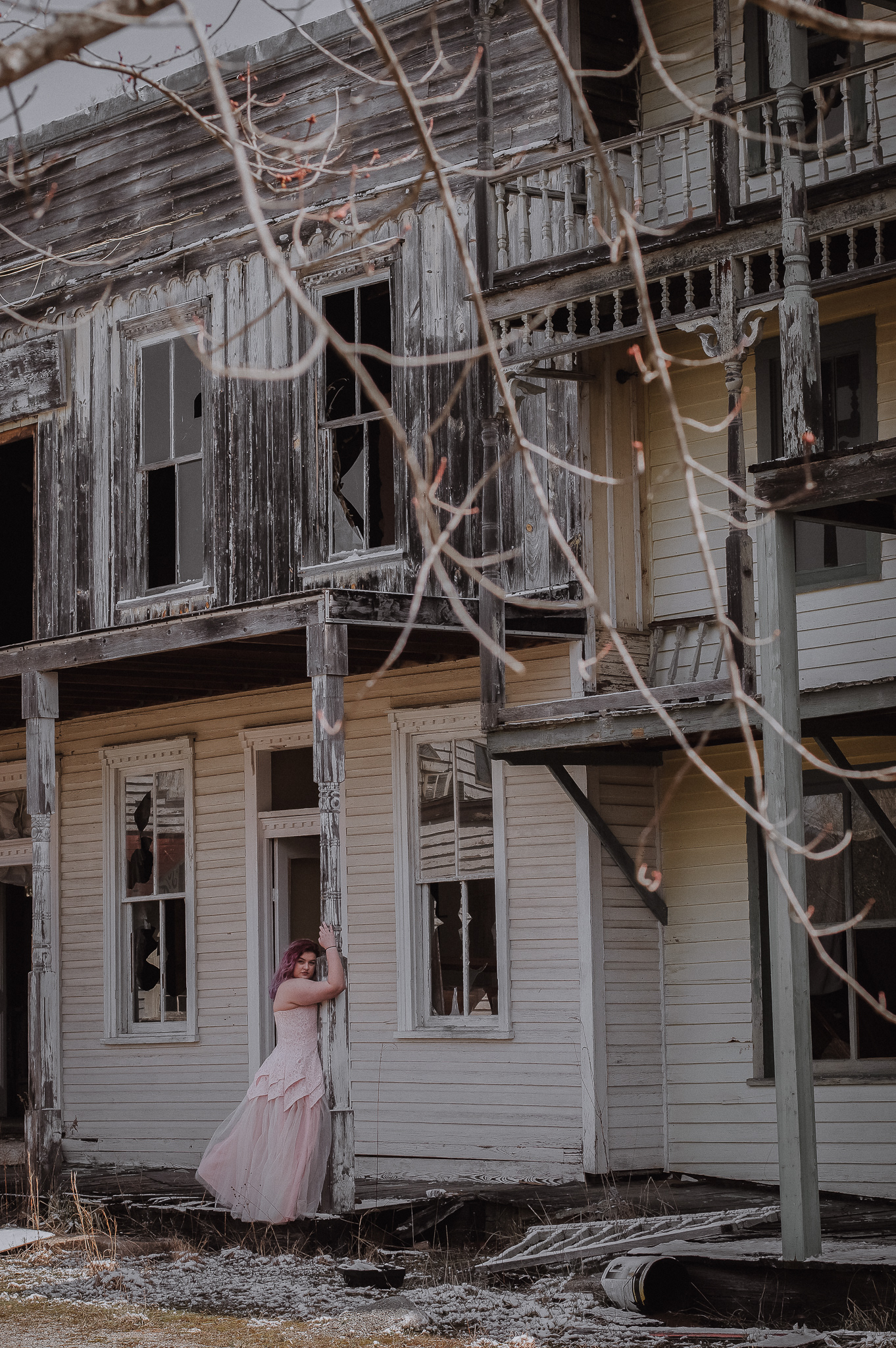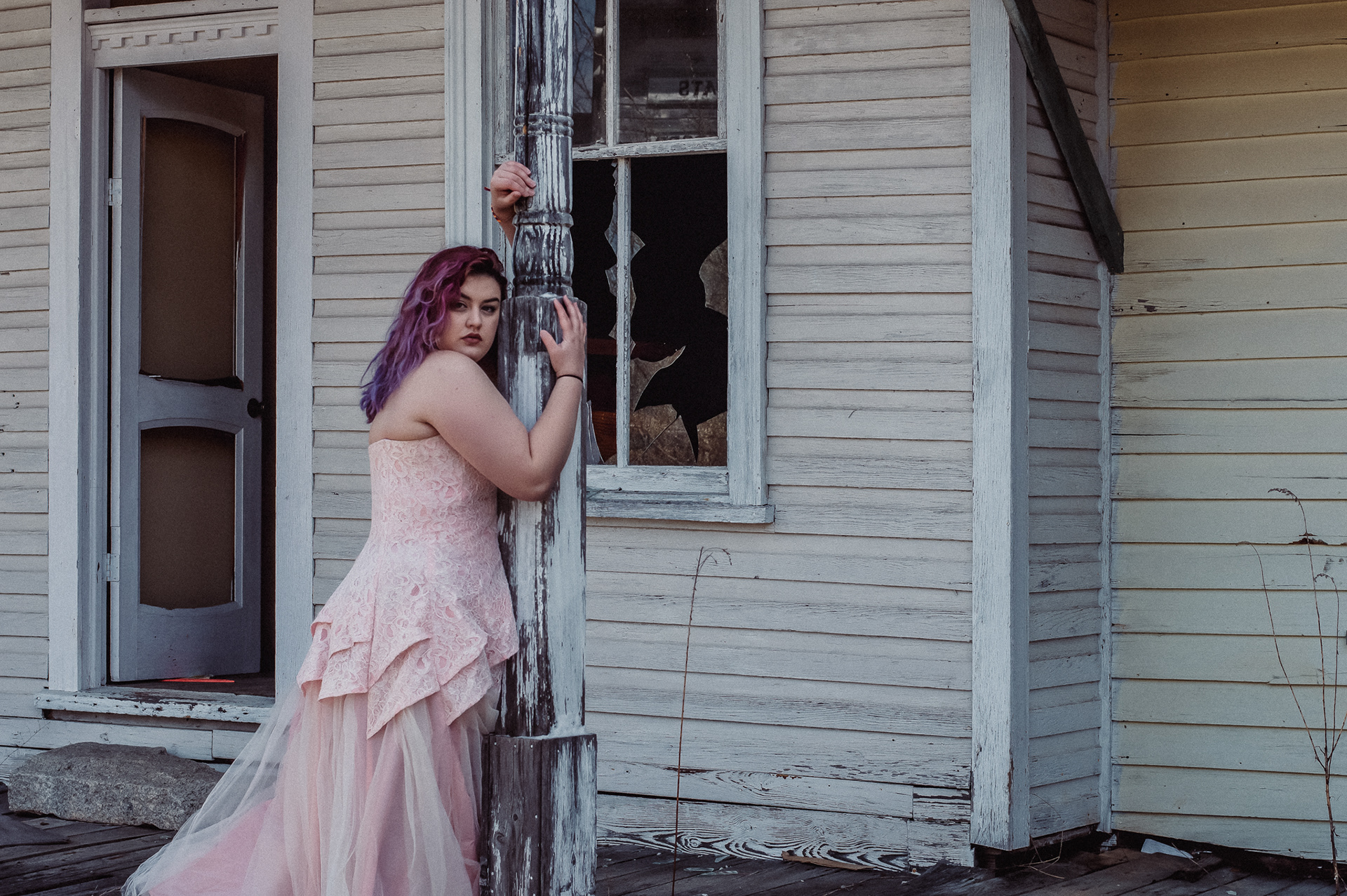 Right across from the abandoned town was this bright blue school bus. Also abandoned, and retired. It truly was a sight that could not be captured anywhere else.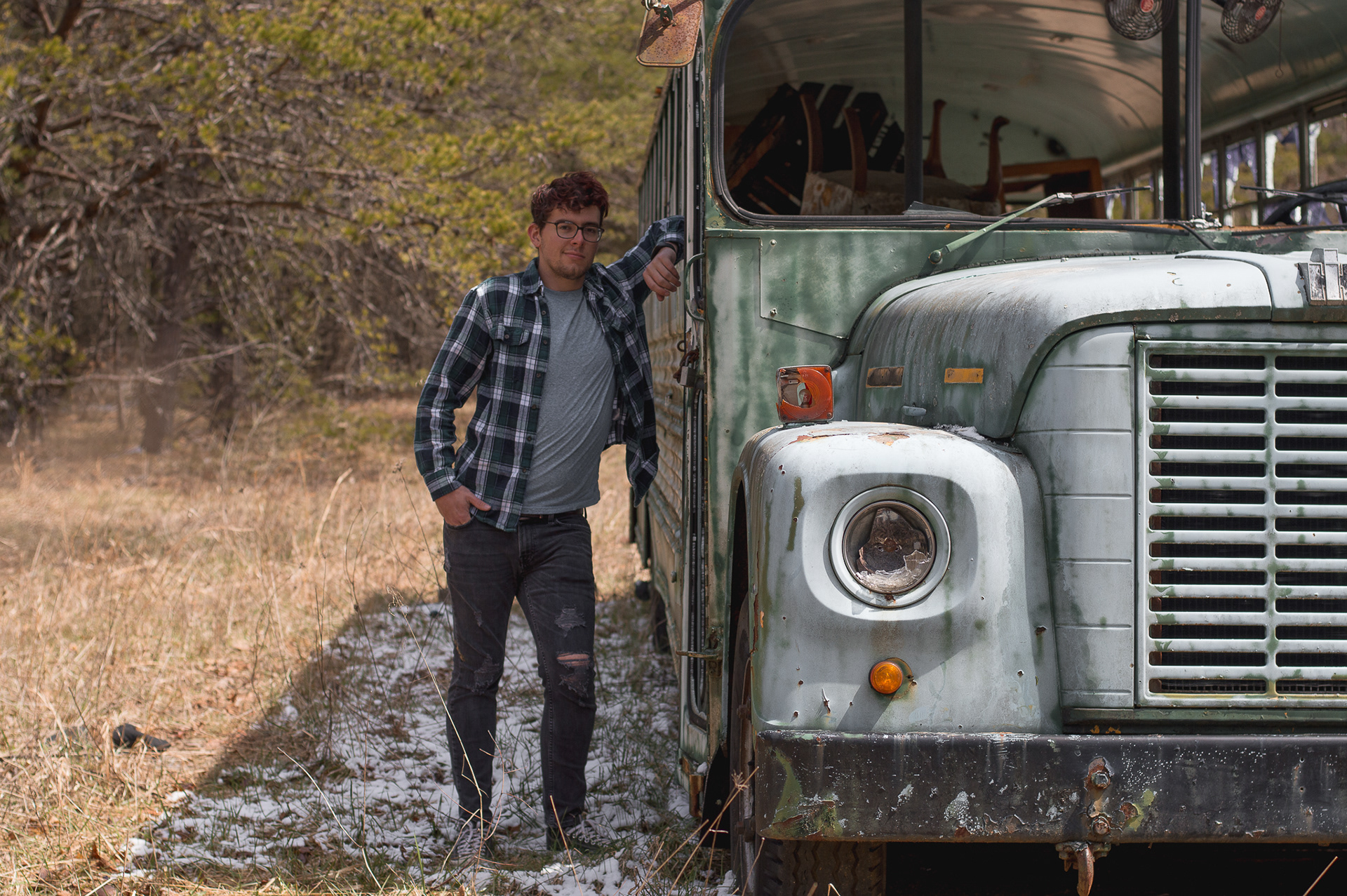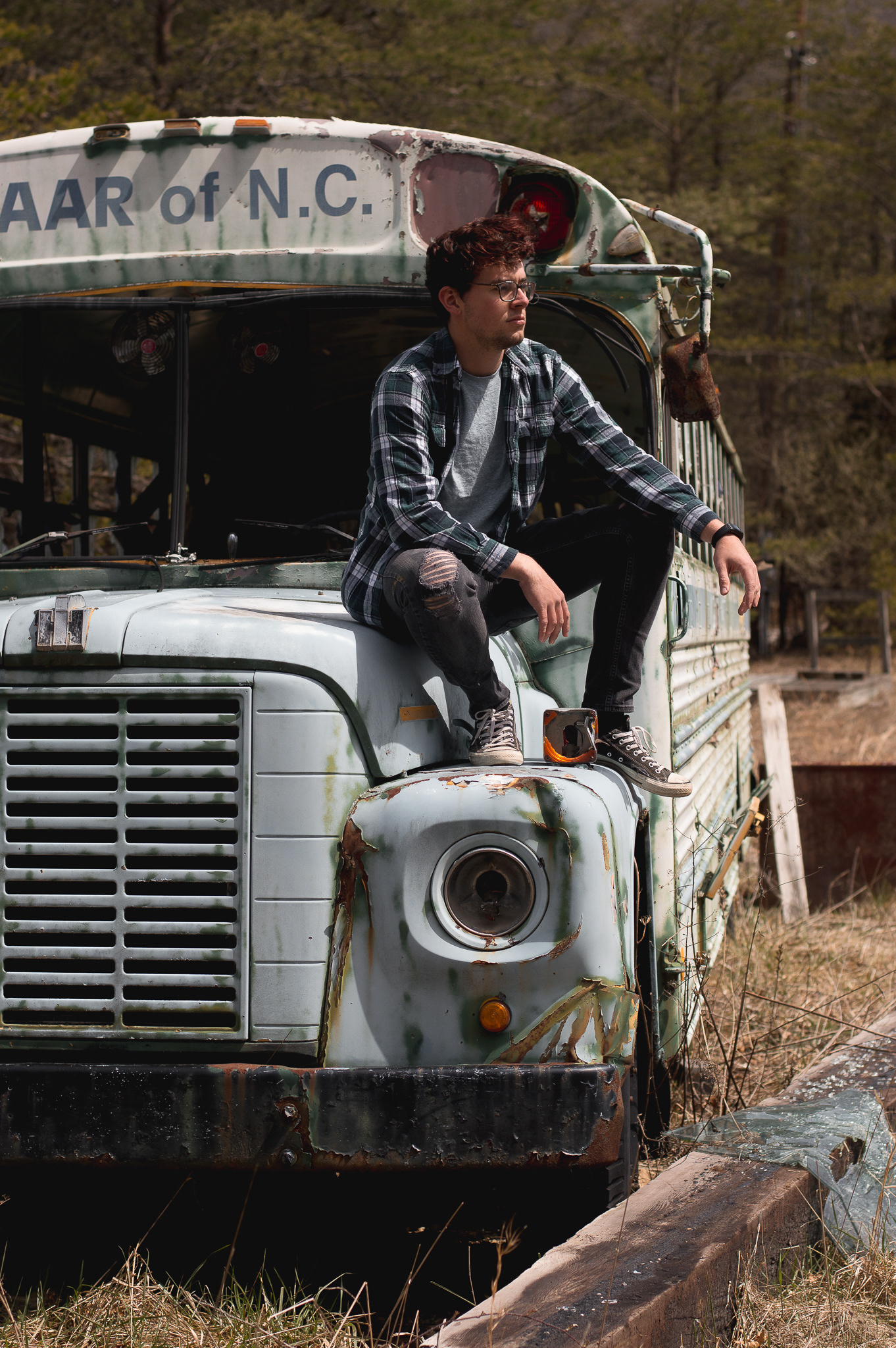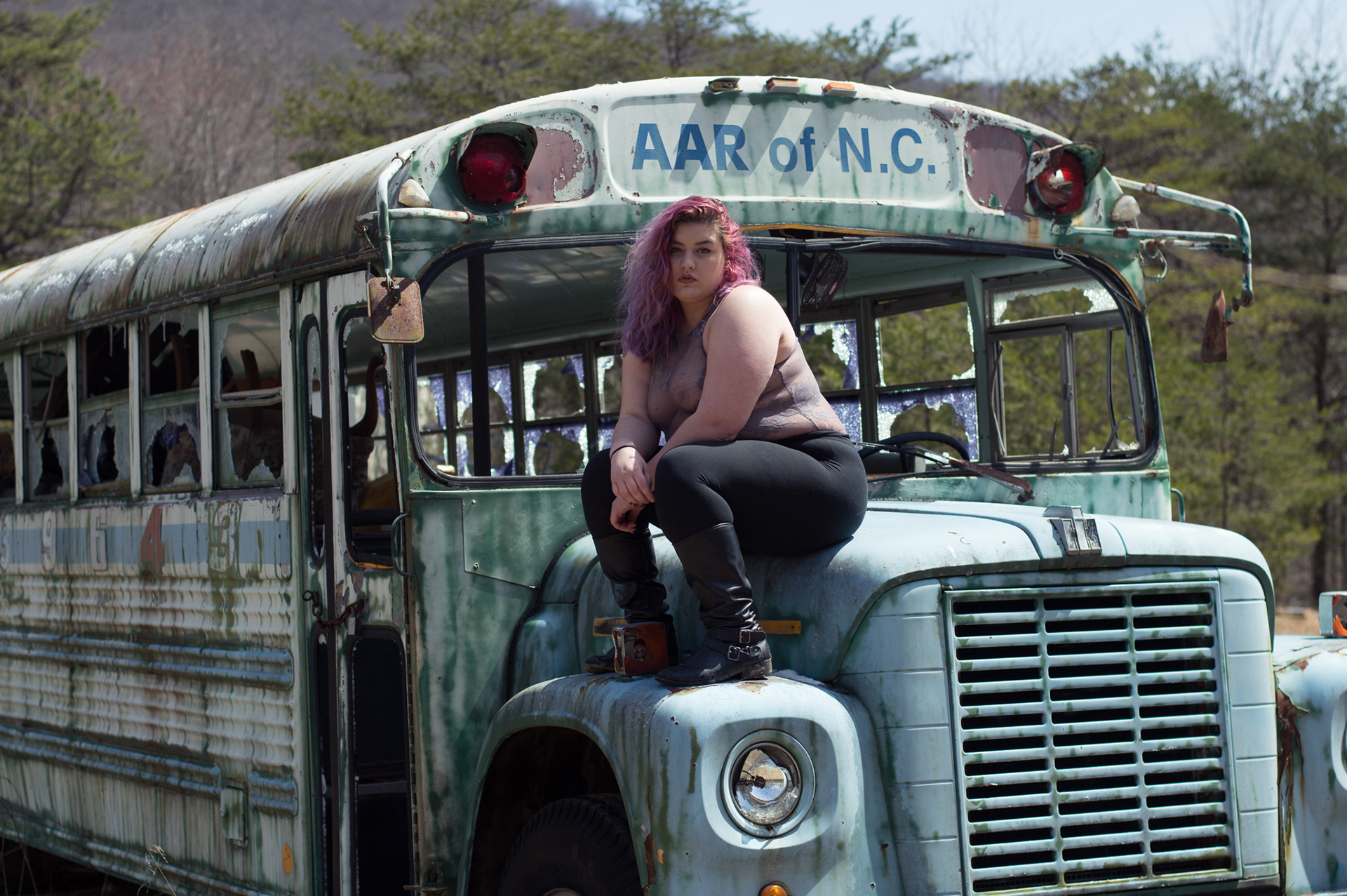 I'm truly amazed that our quick little family trip could lead me to finding such amazing places in less than a few hours. I came home very tired, but so happy to have finally started towards my dream. I've decided to try and travel, at least a little bit, every month. I might start small, but I believe that doing the small steps is the most difficult part of the battle.
How many times have we said "I want to go there, I want to eat there, my favorite place to go will be here.." but we never do it? Truly. I have dozens of places like this on my list. But this year I'm calculating how long it will take my to get there, what the cost of the trip will be, and how much I need to save up. Because I am going there, I'm eating that, and I'm doing this.